Middletown Kitchen and Bath is the vision and creation of 28 year industry veteran, Expert Designer, Certified Remodeler and Project Manager Mark Gandy.
Mark began his career in 1988 working for the family owned Smick Lumber Company in his home town of Quinton, NJ. Mark learned the business of building materials from shipping and receiving to material and hardware sales. After developing an interest in kitchen design he moved on to the Wickes Lumber Company, and by the age of 23 was managing the kitchen, bath and plumbing/heating/electrical departments for the 3rd largest kitchen department of a National Home Center.
At the age of 25 Mark relocated to Delaware and has been a resident ever since. Mark began managing sales and design for a start-up kitchen and bath remodeling firm in Wilmington, DE and was instrumental in their growth from an unknown start-up to a successful sales and remodeling firm. It was at this time Mark gained a wealth of knowledge of the remodeling portion of the industry while working under the tutelage of an expert cabinet maker, furniture maker, antique restorer and countertop fabricator. Mark assisted with the design and implementation of two retail showrooms.
In 2003 Mark moved on to a Wilmington based design and supply remodeling firm where after spending three years as a retail design and remodeling specialist, became the store manager for the company's then failing second location in Lewes, DE. Mark spent the next seven years mastering sales, project management, finance and marketing while taking the struggling division to an unexpected level of success. This success was rewarded with being named the company's Regional Sales Manager, at which time Mark assisted with and oversaw the design, remodeling and appointment of two additional showrooms.
Mark's certifications and awards


In the Fall of 2018 Mark was elected President of the Home Builders Association of Delaware, and served a 2 year term. He has been actively involved in the Builders and Remodelers Association of Delaware (formerly Home Builders Association of Delaware), a state division of the National Association of Home Builders, since 2005.
Mark went on to gain industry recognition by gaining several industry certifications and awards. He is an NAHB Certified Graduate Remodeler, Certified Aging in Place Specialist, and Certified Green Professional. Mark serves on the Builders and Remodelers Association of Delaware Board of Director's, was named the Chair Person for the State Remodeler's Council, and the Association's "Associate Member of the Year" in 2010.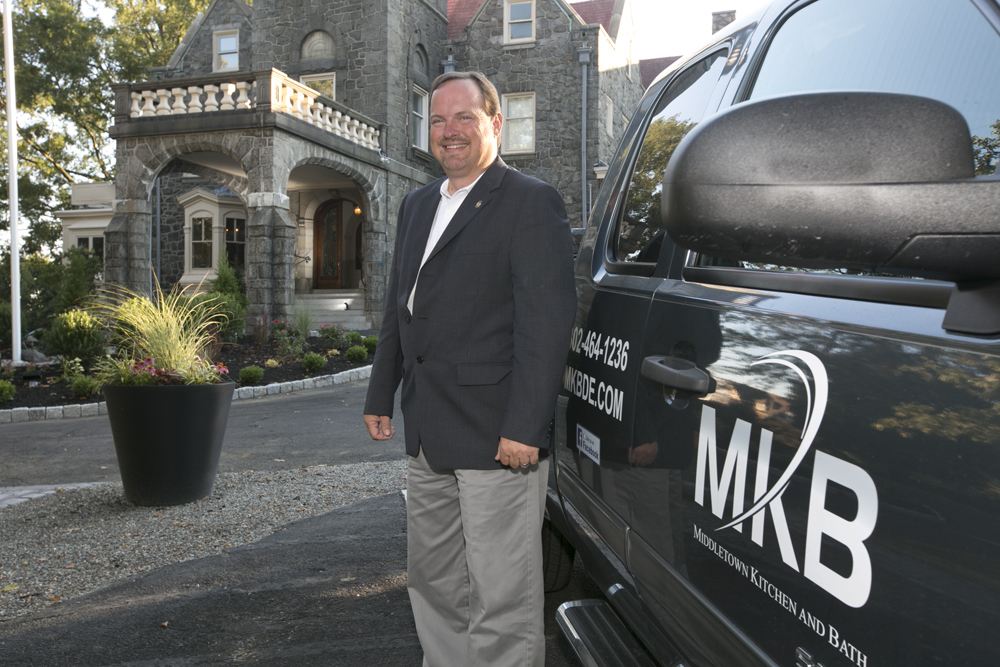 In 2011, Mark was named Qualified Remodeler Magazine's Remodeler of the Month for the month of February. Mark also sat on the New Castle County Remodeler's Task Force, a panel created by then Councilman William Tansey which along with the county Department of Justice addressed and assisted home owners in the county with cases of remodeling fraud.
In addition to being a contributor to the Wilmington News Journal, as well as other local publications, Mark is a published author having several articles on the industry published by Qualified Remodeler Magazine via their web site www.forresidentialpros.com. Mark has been awarded several Regal Awards for kitchen and bathroom design and remodeling by the Builders and Remodelers Association of Delaware, as well as winning "Remodeler of the Year" in 2017 and 2018. And in November of 2021, Mark was named the "2020 Builder of the Year".
Family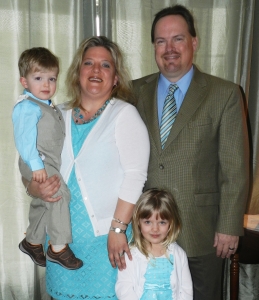 In his private life Mark is a husband and father. His wife Laurie is employed by the Department of Agriculture as a Soil Conservationist and owns and operates her own horse boarding business In Middletown, DE on their family farm.
He is devoted to his kids Maddie and Tyler. Mark is involved in the MOT Little League Organization, where he managed a Little League Tee Ball team for 4 seasons and acts as assistant coach for Rookie Baseball. Mark attends and supports the Cornerstone United Methodist Church, and donates to several local charities and non-profit organizations.
In addition to being an avid golfer and sports fan, Mark has a lifelong love of music and is an accomplished musician and songwriter. Although now retired from regional touring, Mark's musical resume includes writing and recording two Country/Rock albums, the last of which garnered him a first round Grammy Award nomination for Best New Artist in 2005. In conjunction with a national record distribution deal, Mark toured the eastern United States with Southern Rock legends "The Outlaws" in support of their 30 year reunion tour.