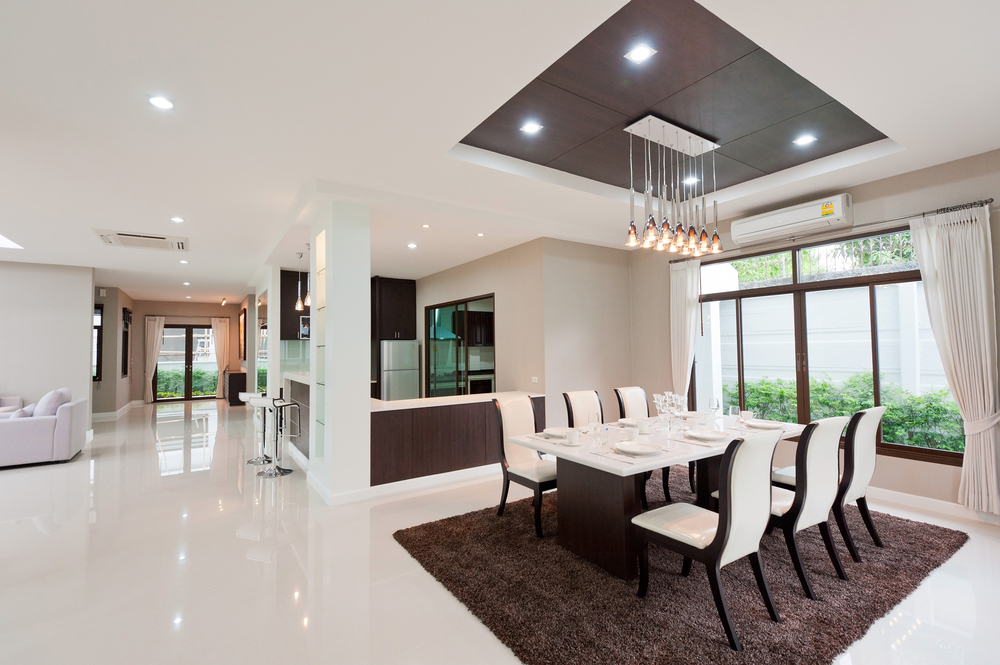 By Aurora McCausland
Unless you just recently built your home, there's a chance that if you look up at your ceiling, you'll see that your lighting is pretty outdated. Most homes come with very generic dome lights that aren't very aesthetically pleasing. It's almost 2019! Time to throw those ugly things out, and swap them for something modern. Even just a simple update to a lighting fixture in your home can make a huge difference in its appearance.
Pendant lighting
Pendant lighting is huge in modern lighting, and for good reason! It's incredibly versatile, and there are countless styles of pendants to choose from. From rustic to farmhouse, pendant lighting is a great way to express your style with something far more sophisticated than a dome light stuck to your ceiling. A pendant light generally hangs from the ceiling, often ending with some sort of cage or ball that the light sits inside of. These are perfect for lighting options in your kitchen and dining spaces.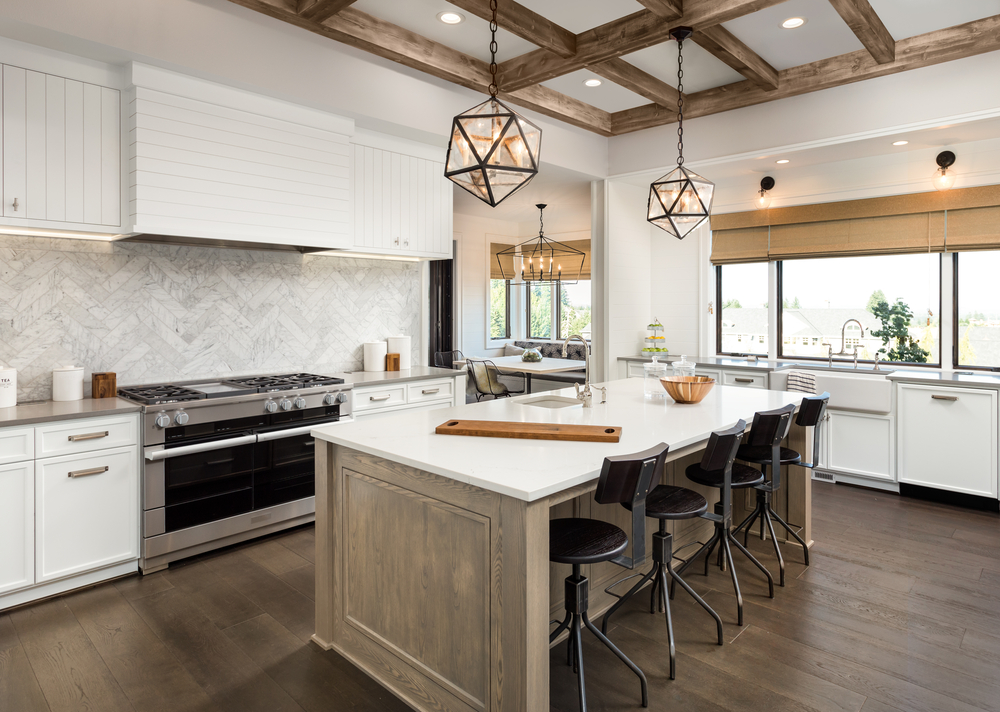 Statement chandeliers
In your living room, as well as your dining space, a statement chandelier is the perfect lighting fixture. When you think of the word "chandelier", you often envision something large and gaudy. Chandeliers are available in a wide range of sizes, but what makes them perfect for a modern space is that they tell a story. They truly make a statement. There are so many different types to choose from, it won't be hard to find one that fits perfectly in your space.
Rustic
Although you may not immediately associate rustic decor with being modern, it absolutely is. Rustic decor takes advantage of raw materials, exposed metal, and wood. What could be more modern than that? One of our favorite rustic lighting trends is rustic hanging cage pendants. With a LED light bulb to create interest inside the cage, you have an instant modern lighting fixture, perfect for your kitchen.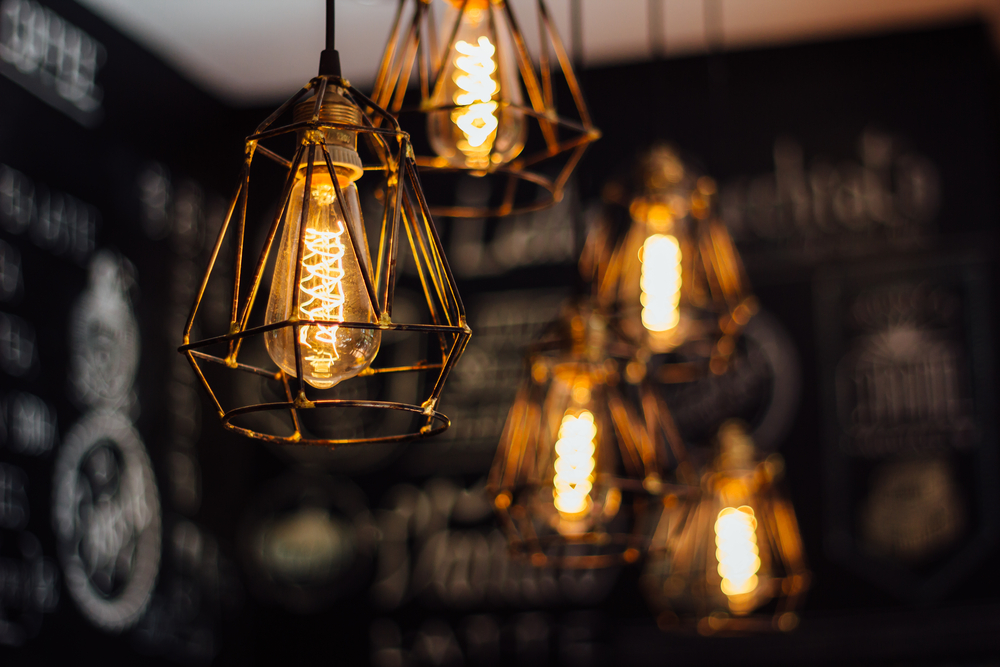 Farmhouse
Very different from rustic lighting, yet still beautifully modern, sits farmhouse. Many people who choose to incorporate farmhouse style decor into their homes use it to compliment the other, potentially more modern aspects of their home. They work together beautifully to create the perfectly modern home.
Embrace color
Color plays a huge part in your home. It affects everything you purchase, to put your room together. The color of your sofa isn't the only important color in your front room, though. A pop of color introduced via a colorful lamp or other lighting feature is the perfect pop of color for any room. Just make sure that the color you choose is either the focal point of the room, or complimentary to the themes and colors that you already have. You want everything to work together in harmony, and this really isn't the time or place for an eclectic array of items.
Wall lamps and sconces
For both your bedroom and living space, wall lamps and sconces are the perfect lighting situation! Having your lighting on the walls rather than on the ceiling gives you a chance to have even lighting throughout the entire room, while also maintaining a cozy feel, complete with a light dimmer.